what DO YOU WANT YOUR LIFE TO SAY?
"There is an instant where everything that has been out of focus suddenly becomes clear; the moment when you realize that all the things you thought you couldn't change are indeed different; the day you look around and your surroundings are new — the same people, places and things aren't there anymore — the moment when you can tell that you're just not the "you" that you thought you were."
One of my best friends wrote this as an introduction to our first blog.
We created it to provide inspiration and empowerment for women. Her words reflect how we were both feeling at the time — like we were ready to pay attention to that small voice inside, vibrate higher and build something meaningful for ourselves and our community. Back then, we couldn't find many blogs out there talking about things like inner beauty, self-love and emotional wellness. We didn't know what we were doing but we were willing to learn.
Through years of practice, research, trial and error and more practice, practice, practice, I've grown this writing hobby into a career that inspires me everyday. For a girl who used to say she was not creative and who was scared to admit anything true or vulnerable about herself, this alone is a miracle. I thank God for the day our other bestie casually said, "Y'all should start a blog." That was the beginning of a life-changing journey. A journey to a creative life and a soul centered approach to work.
If you don't have one, you need a space. A creative space that is all yours, where you can be unapologetic and explore the way you show up in the world. You need a place to play and be excited. An experience of your own, right out of your imagination, birthed into reality. A way to strengthen your courage muscles and begin your own adventure.
Since taking that first step out of my comfort zone to start a blog, I have had the opportunity to:
+ share my thoughts and stories about life, love, learning and letting go with thousands of women through my blog, newsletter and social media platforms
+ self-publish three books that allowed me to expand my writing platform and put art into the world that reflects my life and my passions
+ find fulfillment through coaching and facilitating workshops with a tribe of like-minded women who value vulnerability and expression
+ speak at conferences and showcases, podcasts + radio shows about my mission to help other women find their voices through writing
+ partner with woman-owned businesses to develop engaging copy that creates an emotional connection with their customers
+ partner with non-profits in my community like The Writer's Center to bring my courses and workshops to diverse audiences
+ write essays for websites like Carol's Daughter, COCOTIQUE, and Shondaland and be featured by Black Enterprise
+ find the conviction to leave my corporate job of 12 years and transform my lifestyle to align my inner world with my outer world in all aspects of my life
Finding the courage to pursue writing changed my life and I feel blessed to say that along the way I have helped other women find awakening and purpose through writing:
"I truly enjoyed soulful writing with GG. I feel so much love and gratitude for her. She is talented, generous, and a rich resource! In surfing the web you never really know what you'll get and I feel so blessed that I took a little risk to experience GG & her magical writing ways. I felt comfortable, understood, and supported throughout. She affirmed my gifts and strengthened my weaknesses. I feel more enlightened about the writing process and have all the tools I need to move forward in my writing goals. As a result, my writing is getting published and it's a lot easier for me to just flow and get my vision on paper. I look forward to working with her again soon!" - Nawala Thule Gani
"Before I worked with GG and way before I took her two workshops - Write Release Renew and The Purpose Session - I felt I lacked confidence in my writing and had a hard time explaining why. GG was able to help me figure out what I wanted to say and allowed me to speak from my spirit. I'm a bit dyslexic so the writing process can be rigorous for me at times. I not only have a hard time expressing myself with words, but my lack of self-confidence didn't allow me to even write what I was feeling. GG and her workshops allowed me to dig deep and find not only focus but structure. I feel a soul connection now to my words and I'm inspired to improve every day in my writing. IF I ever need inspiration or feel I'm struggling I just go back to her great advice and follow along with her workshops. It helps me remember my greatness and that I, too, have much to share. Thank you GG for helping me not just gain confidence but for being able to speak from a depth I'd never thought possible." - Jacqueline Diaz
"Speaking with GG was nothing short of amazing. As a Financial Planner, explaining complicated money matters is not always easy. Working with GG helped me not only figure out ways to simplify the topics but come up with unique ways to explain it to my clients and readers." - Mina Ennin Black
"Your workshops are God's work and discovering your website last fall was a divine appointment. I resonate so well with your books so I knew this workshop would be a joy. The internet is bombarded with ubiquitous writing/blogging courses but yours focuses on the writing itself - not all the market-y stuff. The healing and self-observation that's provoked from each of the exercises set this workshop apart from the rest. My favorites were Week 2 and 3 exercises. Allowing myself to write from my first thoughts was a liberating experience that revealed how much I still hold back and edit myself. In Week 3, you broke down the target audience concept with such grace and nuance- no cookie-cutter nonsense. Also, the explorations with voice and storytelling really pushed me out of my poetic comfort zone. This workshop is for the writers and bloggers who write to connect and inspire others without compromising their expression and creativity. The assignments were not only therapeutic but spiritual- helping us to unearth hidden pockets of wisdom that often remain buried. The weekly lessons have deepened my writing practice and helped me to wrap my head around my upcoming blog concept- I look forward to launching it early this year! Thank you for providing a safe space to hone this sacred practice." - Kristin Bruce
I am offering one on one coaching sessions for women who want creative guidance for:
+ Blogging to build a writing platform or enhance an online business
+ Journaling to establish writing discipline and build confidence in your voice and story
+ Writing essays and pitching to publications that are aligned with your style and message
+ Writing sales pages, newsletters and social media content that lead to loyal supporters willing to invest in you
+ Outlining ideas for a book project
+ Developing courses, e-books and workshops that feel like a natural extension of your writing practice
+ If your need is outside the scope of this list, please contact me to discuss. If we're not the right fit, I may be able to refer you to someone in my network.
I am a subject matter expert on all of these things and I can help. If you want to:
+ Carve out a space for yourself and tap into your creative desires but you don't know where to start
+ Take your existing blog from being a source of inadequacy to a source of fulfillment and possibility
+ Take a creative approach to your self-discovery and share it without apology
+ Cultivate your voice and express your truth
+ Stop telling yourself that you are not creative and that you don't deserve a space that reflects it
+ Invest in your own creative practice in a space all your own
if you've been waiting for a sign, a push, a nudge — this is it.
I want to help you tap into those deep, core desires that you try to suppress and cover with excuses. I want to help you believe in and expand your creative potential. You have something the world needs. If you don't take action on your desires now, then when? How long will you wait? Who do you need to give you permission? Will you wait to have time or will you make time?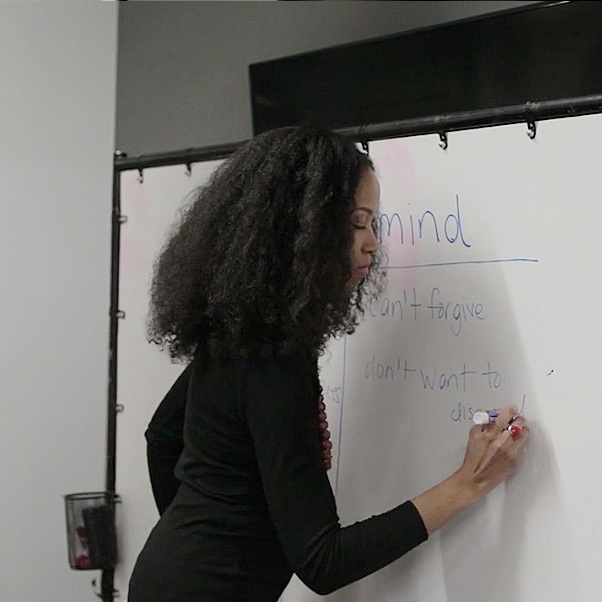 For the first time in three years and for this summer only, I'm offering one on one coaching sessions. My intention is to create a unique experience that will have a lasting impact on your creative process.
+ Choose a time (shown in Easter Standard Time), fill out the form and book your session below. The rate is $75 per hour.
+ We will meet via my Zoom channel and the session will be recorded and provided to you afterwards.
+ After our session, you will receive notes from the call and additional resources that support your specific goals.
+ You come away with actionable advice, strategies and spiritual mindset shifts for your creative endeavors.